Lamination is the bonding of two different textile substrates to get the combined properties of both. This is one of the most innovative technologies used in Textiles innovation and product creation.
The most advanced Textile lamination system in the world is the Reactive Polyurethane (PUR) technology, Shiva Texyarn was the first to introduce this technology to India in 2005, we are the only Indian company to have more than a decade of experience in this field, with millions of meters produced over the years.
Our two lines can produce approximately 600, 000 meters per month.
Some application examples are
Breathable, waterproof membrane lamination.
Fleece to Fleece.
Paper to Fabric.
Flat fabric to raised fabric.
Knit to woven.
Uses of Fabric
Outdoor clothing fabric- breathable shells.
Mattress protectors
Medical textiles
Industrial applications.
Military applications.
LAMINATION PRODUCTS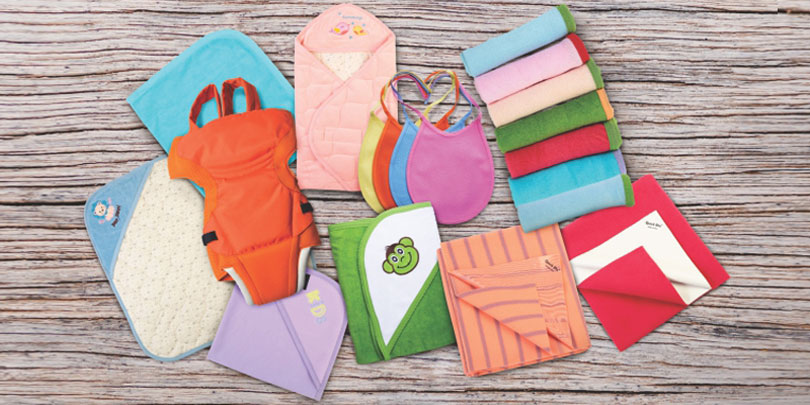 Quick Dry is a breathable, reusable and washable sheet for protection against bed-wetting, both for babies as well as adults with Urinary incontinence. QUICK DRY with an "OEKO Tex Standard Certification" that absorbs wetting incidences and dries quick enough to ensure that frequent diaper changing is avoided.
Quick-Dry Advantages
Cool on skin.
Surface Dry feature.
Comfortingly soft.
Anti-allergic.
Highly absorbent.
Soft and anti-slip.
Light weight.
Bacteria and dust mite resistant.
Sterilisable and autoclavable.
Heat and sweat breathable.
Machine washable upto 95 C.
No crinkly feel.
Does not fade.
Durable.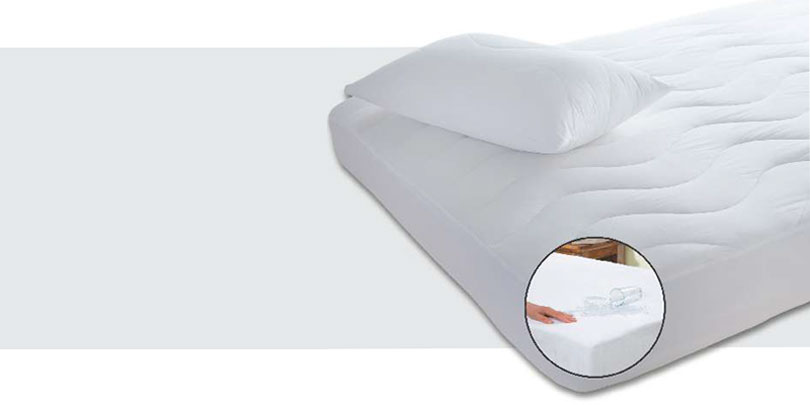 Quick Fit - Mattress Protectors for adult and general applications, offers the Quick-Fit Mattress Protector systems that protect mattresses from wet spills, saliva, sweat and body fluids contamination. These breathable, waterproof, light-weight, soft and skin friendly bed covers are a perfect fit for all standard beds.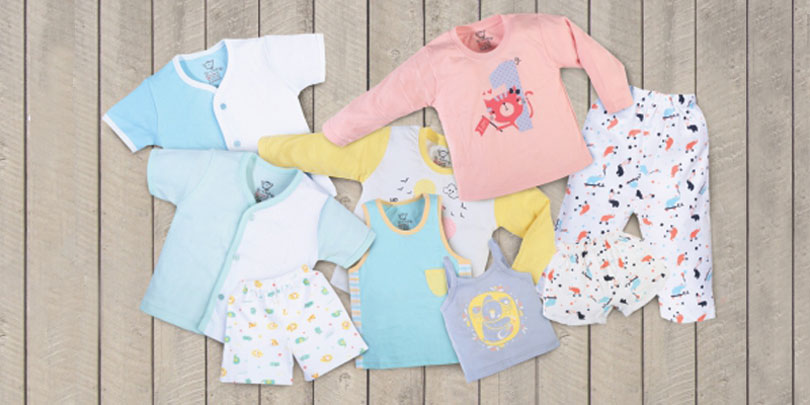 is a supplier of an exclusive range of premium knitwear and is an active player in the baby products segment. Its range of baby products marketed under the brand name 'Q-Club' offers a variety of clothing choices for just borns & kids and are retailed across the country through a wide network of retailers.